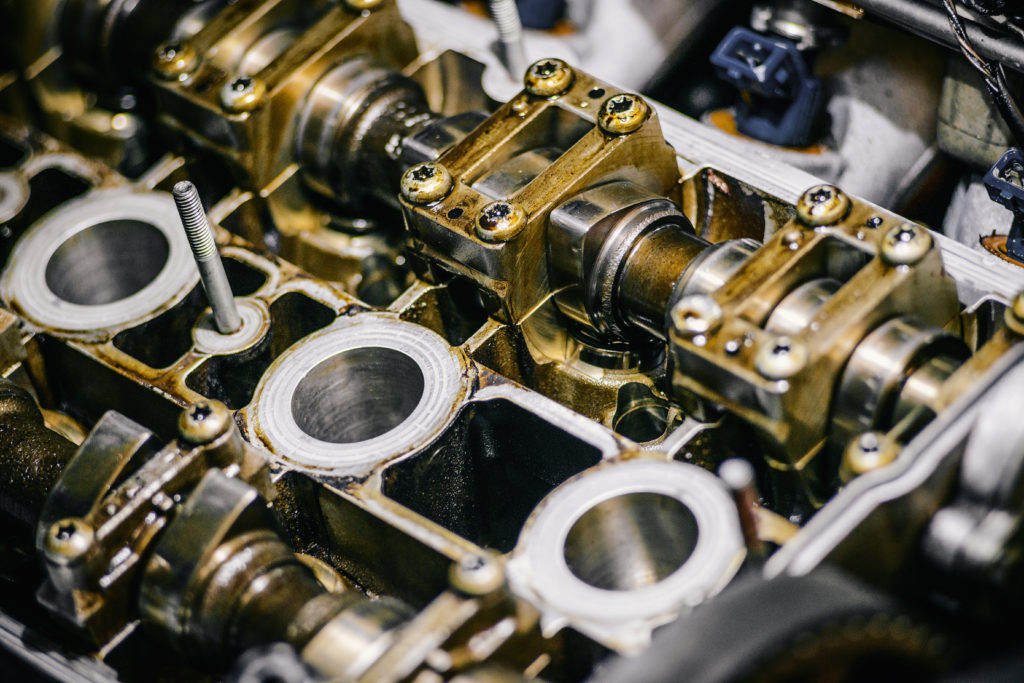 Oh where would we be without combustion? Well, life would surely have progressed differently. If you own a car that runs on gas or diesel, then the combustion engine has become part of your life. The engine is the heart of the vehicle, as it is what pumps the necessary fuel through the engine to get it up and going. Because it is now so ubiquitous, most people don't think about the internal combustion engine even though it likely is responsible for their daily commute. And while most people know that the engine is vital, we might not understand just why this engine is the best type. This type of engine was really the beginning of a lot of key manufacturing processes, so we thought why not pay tribute to it. That's because today many of our industrial boilers use this technological concept to produce steam or hot water for space heating or process heating. 
There are essentially two types of combustion engines: an internal and an external combustion engine. In the latter, the fuel source—usually coal— is burned outside the engine. Then, the burning fuel will give it the energy it needs to run. 
An internal combustion engine works a bit differently. Instead of heating the fuel on the outside, a mixture of fuel and oxygen is injected into the engine. From there, there is a spark that ignites the fuel that causes it to make tiny explosions. This is why, of course, spark plugs are quite important to the whole operation. 
Over 150 years, the design of the internal combustion engine has been worked on and perfected and is by far the most preferred way to power a vehicle. When it comes to vehicles, this brings an advantage in using petrol or diesel as its fuel source because it can last longer. 
The invention of this type of engine was almost reached by several people simultaneously. Like many great inventions in human history, it seems that several minds across the world often come to it around the same time. Ultimately it was a man named Jean Joseph Etienne Lenoir that patented the first combustion engine. Early iterations of the invention had only one cylinder. This often caused the engine to overheat, but it was able to power small vehicles. This was a huge milestone in the technology as there was an ability for it to run continuously. And then, thanks to several great scientific minds of the 19th and 20th century, the internal combustion engine was improved and became the most efficient engine. 
Combustion Systems in Boilers and Industrial Machinery 
After all, boilers use a lot of energy and take a lot of energy to run properly. They are made to produce hot water or steam through the combustion of a fuel. The combustion efficiency is important to consider for any business or commercial facility that utilizes these. There are more than 45,000 industrial and commercial boilers in the United States. These are boilers with a total fuel input capacity of 2.7 million MMBtu/hr. A combustion system for industrial boilers is a system designed to maintain a proper air/fuel mixture under varying load conditions and safe limits. 
Boilers can be categorized by water temperature and/or steam pressure. They can also be further classified by the type of metal they are constructed with. Typically, however, they will be built cast iron or welded steel. Boilers are rated in different ways and are measured with Btu/h or BTU per hour and MBtu/hr indicates the rate of input. 
 Many large commercial sites often wonder how they can increase the efficiency of their boiler function. There are essentially three ways to do this and they include replacing the boiler completely, replacement of the burner, or installation of a combustion control system. Having a combustion control system installed can help some facilities earn efficiency without having to spend the upfront costs of a full replacement. 
Combustion control systems work through continuous feedback from measurements of oxygen, carbon monoxide, and nitrogen oxide concentrations. This allows the combustion system to improve combustion efficiency while maintaining low carbon monoxide and nitrogen emissions. It also allows for continuous monitoring of boiler performance. 
A test conducted on the combustion control system in the Watervliet Arsenal in New York showed significant savings over the course of a year. The efficiency gain comes from various factors including the constant monitoring of carbon monoxide, which prevents inefficient and unsafe combustion to occur. 
Here at Wyler Industrial, we perform boiler maintenance and repair for small and large industrial or commercial facilities. If you're looking to improve the efficiency of your boiler, call us today. We're here for all your industrial needs.