Machine Shop
Machine Shop Services for Industrial Facilities
in the El Paso Area
Any machine will eventually need repairs, especially those that keep industrial facilities running. Since these machines see much wear and tear throughout their lifetime, they require routine repairs in order to run efficiently throughout the workday. The machine shop at Wyler Industrial Works, Inc. can provide necessary assistance to industrial facilities in the Southwest. Not only does our machine shop provide repair services, we can also alter existing equipment, machine new parts, or remove shafts. We are in the business of helping industrial run as efficiently as possible. Our services and certifications set us apart as the appropriate team for any job.
We Made Service Calls in 1891...
AND THE CALLS CONTINUE TODAY
Repair a Broken Part or Machine a New Part
It's a simple fact of life that machines will eventually break or require maintenance. Instead of having to replace an entire unit or let it continue working with a faulty part, industrial facilities can seek assistance from the Wyler team. Our machine shop can repair any broken part. We can also machine an entirely new part for your unit to work at optimum efficiency.
Our team is qualified and trained to machine precise parts. This allows us to build exactly what you need which, in part, translates to vast savings for you. Instead of ordering the part from the manufacturer, we can build exactly what you require. The end result will be more affordable and available much faster than if ordered from the manufacturer.
Alteration Services Provided by our Machine Shop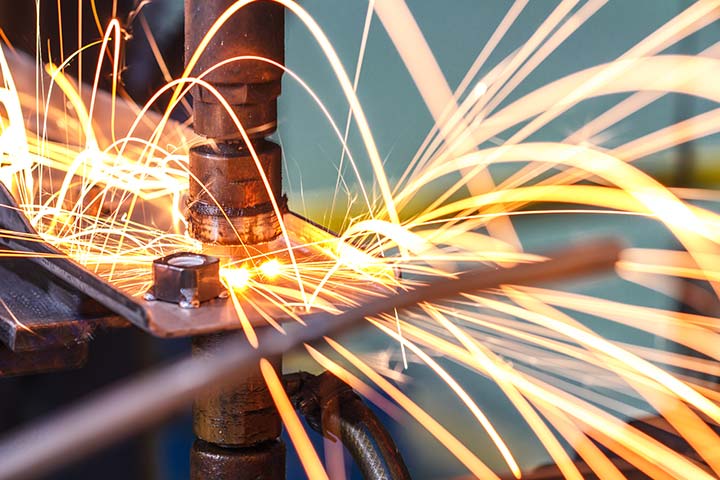 Instead of replacing equipment, you can simply seek alteration services from Wyler. Our alteration services are able to reinvigorate any piece of equipment, allowing it to work more efficiently. We also provide line boring services. In addition, our 200,000 pound press is able to easily remove shafts.  So, no matter what kind of alterations your equipment requires, Wyler Industrial Works, Inc. is the team for the job.
Routine & Emergency Repairs For Industrial Facilities in the El Paso Area
Repairs are necessary in order for industrial facilities to run efficiently year-round. Even through routine repairs, however, machines can still falter and require emergency services. No matter the circumstance, Wyler Industrial Works, Inc. will provide the necessary repair services to make sure your facility is ready to take on whatever its facing. Consider us your "back up" team in case anything goes wrong. We have the tools and experience necessary to tend to any issue, head on.